HS Softball today will be played at Woodland starting at 4:30.

HS Baseball today @ Charleston has been canceled. A makeup date is TBD.

HS Baseball today vs Kelly has been canceled. A make-up date is TBD.

JH Baseball game today vs Puxico is canceled due to wet field conditions. A makeup date is TBD.

HS Track Meet today @ Woodland starting at 3:30. Come out and support or boys and girls.

The Woodland School District will go through early dismissal today at 2:00 PM. Buses and parent pick up will follow normal dismissal procedures. We will be here until all students can make it home safe.

ALL after school practices are canceled today for the safety of our students. Stay safe everyone.

7th grade students recently participated in the Race for the Prefix. Congratulations to the winners!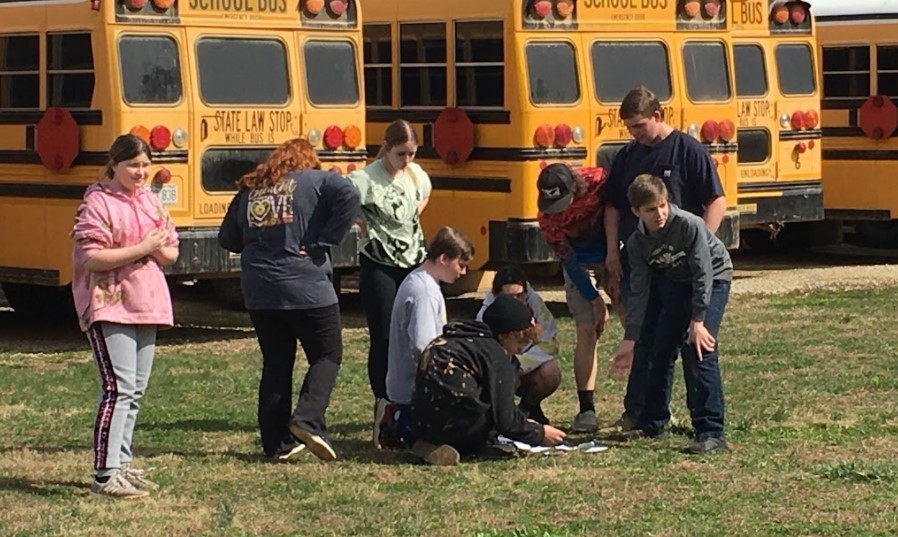 5th grade recently participated in a scavenger hunt. Students solved math problems to get clues to complete sentences. They learned…….Mrs. Abernathy is having a baby!! Congratulations!!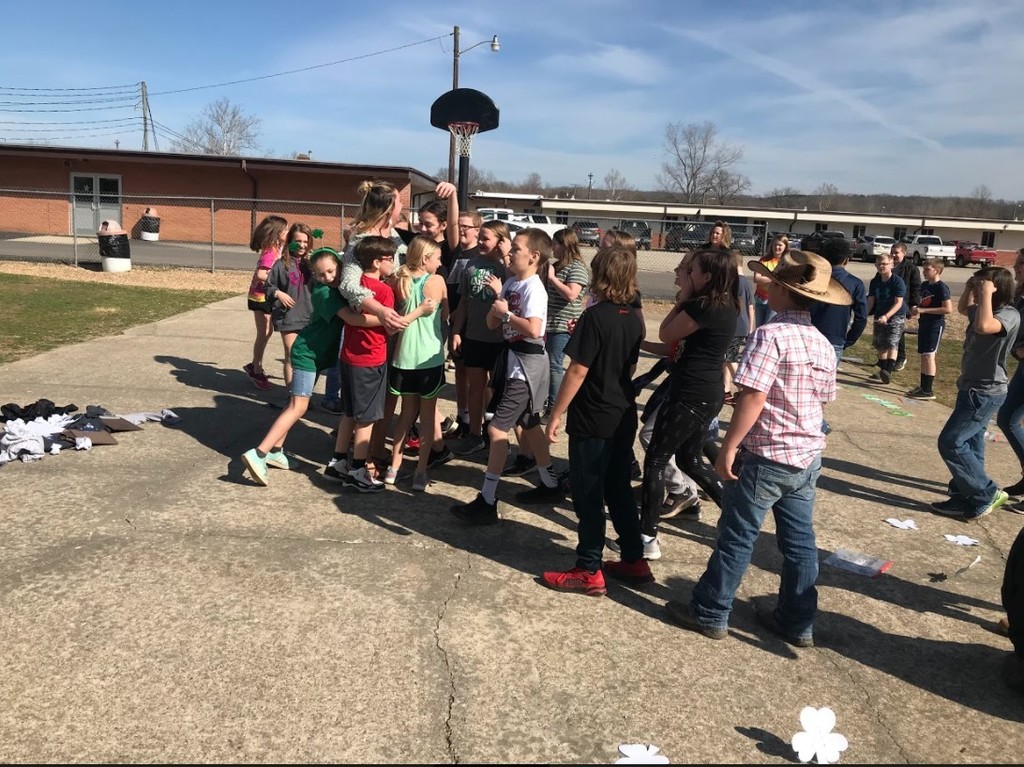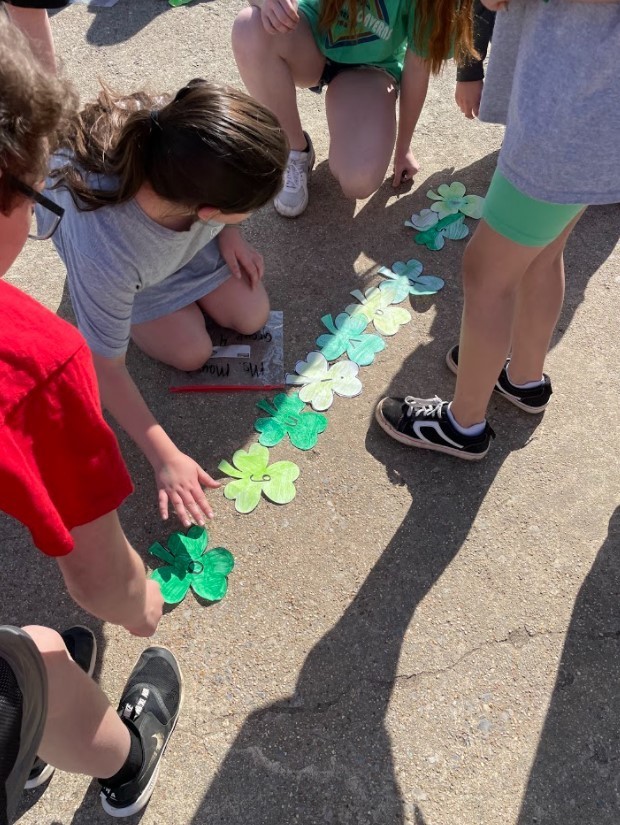 HS Girls softball plays today @ Woodland. 11:30-Woodland vs Clearwater 1:00- Scott City vs Bernie 2:30- Woodland vs Bernie Come out and support the Lady Cardinals.

HS Baseball and Softball today vs Oak Ridge is being played as scheduled. Games start at 4:30.

HS Baseball vs Greenville today along with JH Baseball vs EP have been CANCELED. Make-up date TBD.

HS Baseball and Softball games today vs Bernie are rained out. Make-up date TBD.

Mrs. Stegeman's Business Management class rolled out their first prototype by providing free samples to high school students. Student Kaylee Lehmann created a QR code for students to scan and rate the product. The class partnered with local entrepreneur/Woodland student Bailey Wilson. Bailey provided free samples of her cake pops for students to sample. Woodland student Joey Pinkard helped distribute samples. When asked about the success of the event, Joey stated, "Everyone seemed pretty happy that we had something new to offer. I think the coffee cart will help with morale." Students will review the survey results, tailor the product, and serve their coffee to Woodland students one time per week. As the business continues, the class hopes the coffee cart will increase the sense of togetherness and community within the high school.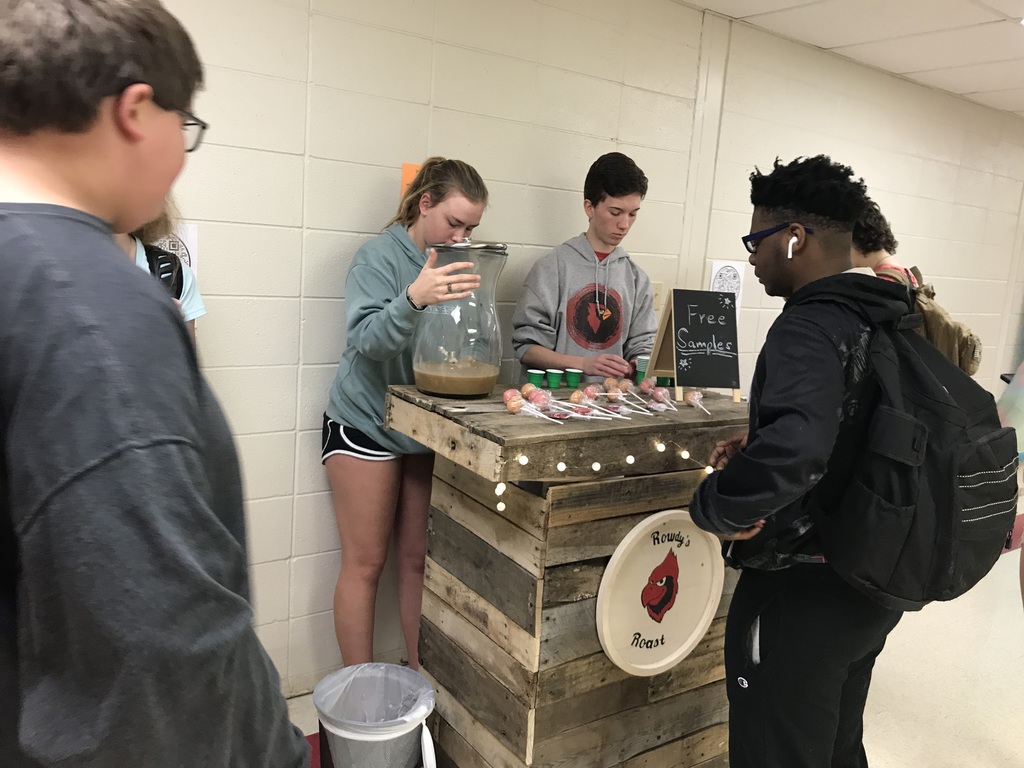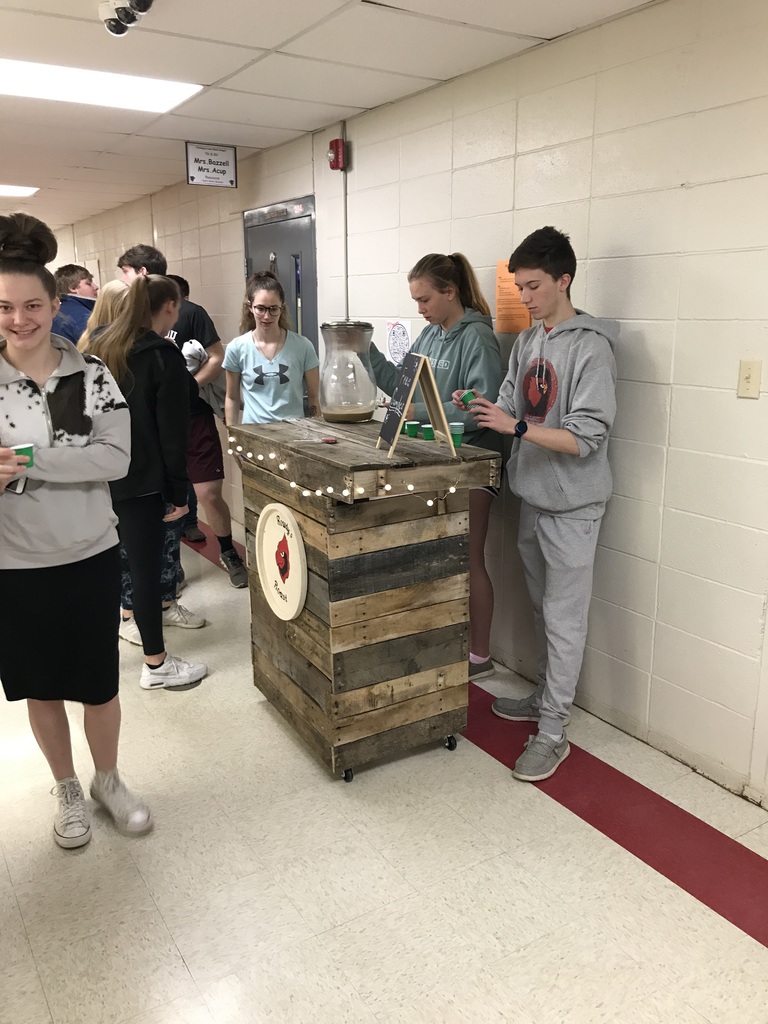 Congratulations to Addie Johnson and Chloe Goodwin for being selected to the All-District BasketballTeam. Also, congrats to members of the girls BCS Tri-County All-Conference Teams: 1st Team-Addie Johnson and Chloe Goodwin 2nd Team-Selena Sanford Honorable Mention-Ally Whitener.

Mrs. Stegeman's Applied Communications course completed demonstrative speeches this week. Students practiced communicating clear instructions and presentation skills in preparation for the workforce!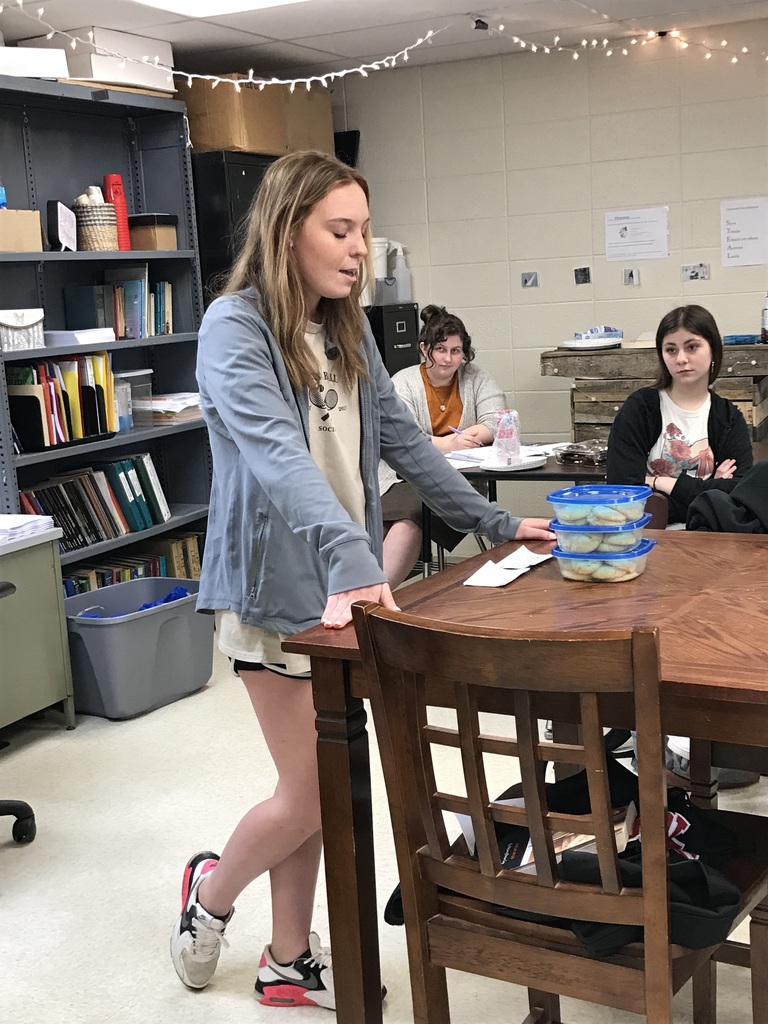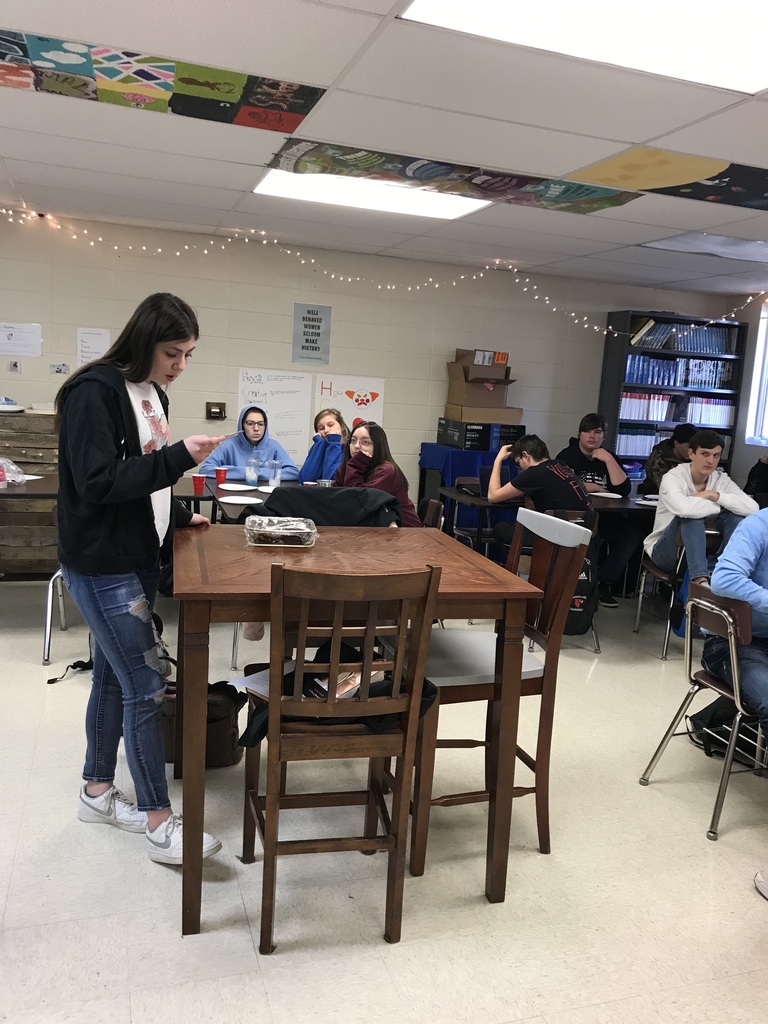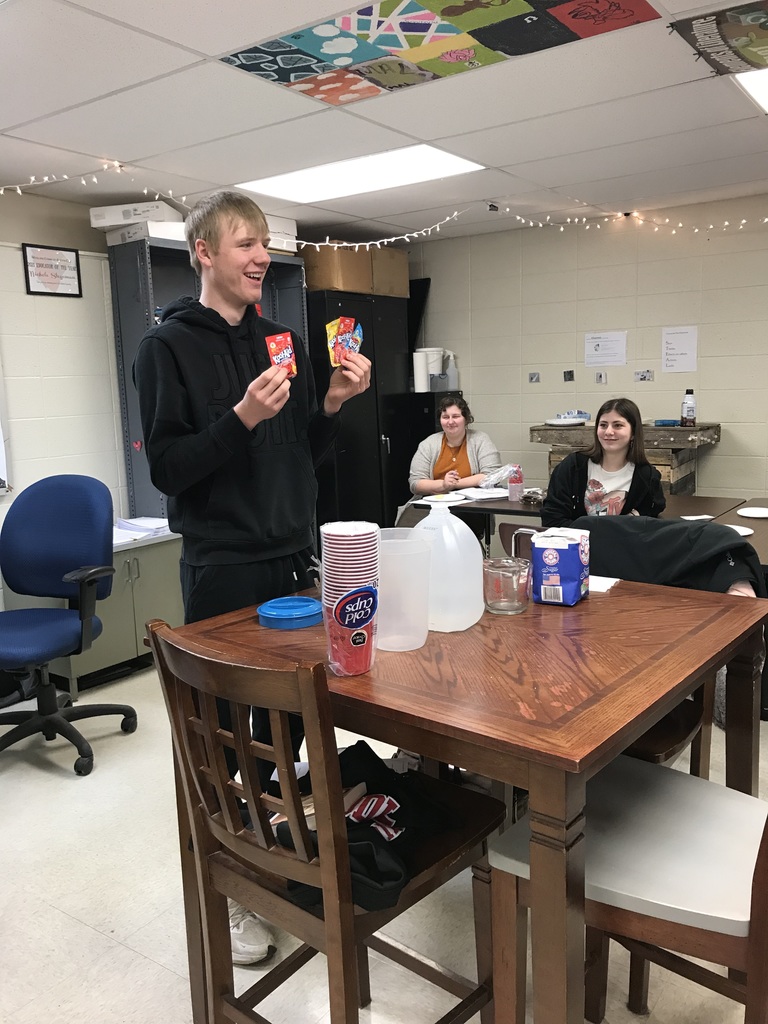 Congratulations to the Lady Cardinals on their historical season reaching the State Quarterfinals. We're very proud of you. Thank you school staff, students, parents and community patrons for your support through this amazing journey! It's a great day to be a Cardinal!

Woodland Lady Cardinals Quarterfinal game for Saturday March 5th. Farmington Civic Center (#2 Black Knight Drive, Farmington, MO 63640) Game time 1:00pm. MSHSAA has determined no cash sales at the game – please use the MSHSAA website (
www.mshsaa.org
) to purchase tickets.

CONGRATULATIONS to the Woodland Lady Cardinals on defeating Twin Rivers to advance to the Quarterfinal round at Farmington on Saturday March 5th at 1:00. Game details and ticket information will be sent out tomorrow! Come out and support the Lady Cardinals reach the Final Four!

Special congratulations to Drey Bazzell and his CTC teammate for winning the Skills USA Web Design competition hosted by Jefferson College. Drey and his teammate will move onto the next competition level!